Project Overview
TalkBirdy is a crowdsourced web application platform for clinical research and training in speech production, particularly in the 'r' sound. The resulting ratings will be used in research on speech therapy. This will be a replacement for the current method of gathering ratings, which is through a mechanical turk task.
Project Story
TalkBirdy is a web application platform with a unique approach to advance basic and clinical research and clinical management of disordered speech production. It will replaced the current method of mechanical turk task. The TalkBirdy platform can allow research to obtain crowdsourced speech ratings through an interactive digital training tool targeting students and clinicians in communication disorder. It will allow researchers to obtain valid measure of speech at a fraction of the time and cost that is required by traditional methods. The platform aims to create an interactive and fluent way for users to help rate speech samples. This project is lead by Tara McAllister Byun, a linguist and speech-language pathologist in NYU Steinhardt.
Process
The process began by defining the main goal, needs and features of the web application. We needed to understand the needs of the researchers and the main user.
User Flow for Student Researcher
Testing and Iterations
The early iterations of prototype brought up all sort of questions. In order to find out and answer some of the questions we have for the web application development, the researchers and I carried out users testing sessions to see how this flow would work.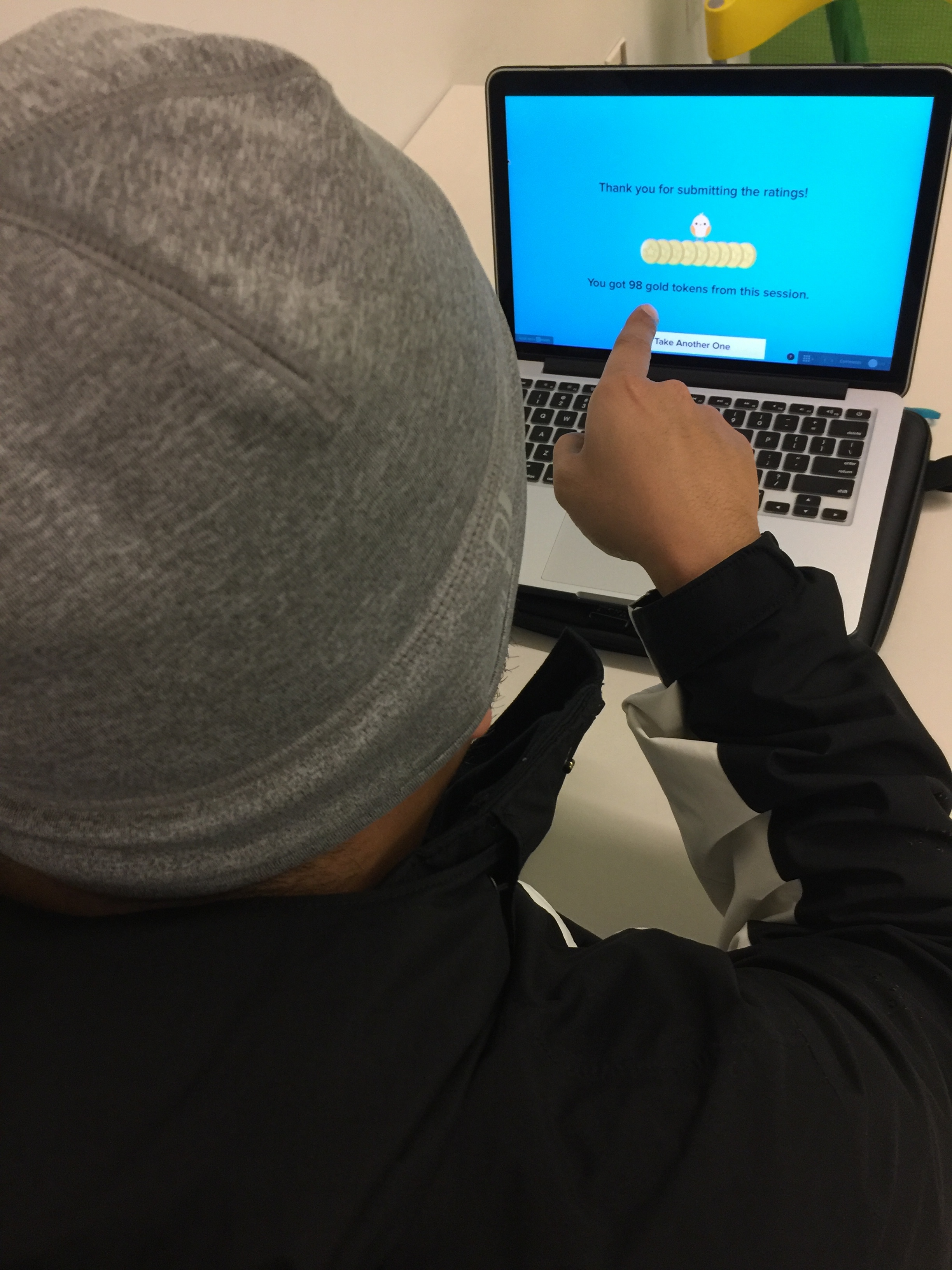 Web Application Design
It's all about having a seamless seamless process for the lead researchers and the student participant to contribute to the crowd sourcing platform to rate these sound clips.